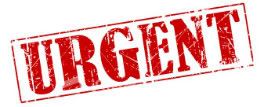 9/4/09 URGENT MEDICAL UPDATE!

Jamie Scott is a diabetic with high blood pressure and her mother, Mrs. Rasco, was recently informed that she has not been receiving her medications. Jamie requires two insulin shots per day, regular sugar checks, as well as pills for her blood pressure. Mrs. Rasco is fearful for her daughter's life!
Many of us have been calling the prison today to try and reach someone to discuss this with and have been getting the unaround.
WE NEED YOUR HELP! We must get Jamie seen by medical staff ASAP to ascertain her medical condition. Here is her current location:
Jamie Scott #19197
CMCF2/A-Bldg.
B Zone, Bed 196
P.O. Box 88550
Pearl, MS 39288-8550
One caller was told that she was moved to a "Quick Bed" and that A-Bldg. was closed, yet others were told that she was in A-Bldg.
Please contact these officials and tell them to move Jamie Scott to the Medical Bldg. so that she can be evaluated by a doctor ASAP.
Margaret Bingham, Superintendent of Central Mississippi Corrections Facility
(601) 932-2880
mbingham@mdoc.state.ms.us
FAX: (601) 664-0782
P.O. Box 88550
Pearl, Mississippi 39208

Christopher Epps, Commissioner of Prisons for the State of Mississippi
601-359-5600
CEPPS@mdoc.state.ms.us
723 North President Street
Jackson, MS 39202

Emmitt Sparkman, Deputy Commissioner
(601) 359-5610
esparkman@mdoc.state.ms.us

Governor Haley Barbour
1-877-405-0733 or 601-359-3150