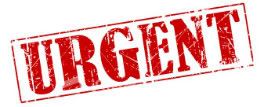 MESSAGE FROM MRS. RASCO:

Thanks to all of the supporters that have helped with Jamie and Gladys' case. It is because of all of you that it has came down to what it has. You all have worked hard to help to free Jamie and Gladys and I feel like now we are on the final step to freedom.

I am asking that everyone Write and Fax all the Parole Board members to ask for justice for Jamie and Gladys. They need all of your help, the ones that can tweet it, please do. Jamie and Gladys' life depends on you all so that another injustice won't be done to them. Let the Parole Board know that the world is looking at this injustice.

Shannon Warnock - Chairman

Bobbie Thomas - Board Member

Clarence Brown - Board Member

Betty Lou Jones - Board Member

Danny Guice - Board Member

State of Mississippi Parole Board
660 North Street
Suite 100A
Jackson, MS 39202
Fax: (601) 576-3528

Please contact these Board Members and keep doing it until Jamie and Gladys are free. Love to every one of you.

Evelyn Rasco
Please be polite when writing/faxing.