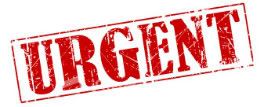 9/6/09

Mrs. Rasco received an emergency call at 6:00 a.m. from inside the prison regarding her daughter,
JAMIE SCOTT #19197

.

She was told that oil was placed in the shower which caused to Jamie to fall and that she was taken away. No one knows how badly she may be hurt, or even where she is!



WHERE IS JAMIE SCOTT?



When i called the prison

(Central Mississippi Corrections Facility)


at

(601) 932-2880

, i was told by a Nurse Wilson that no one, not even the inmate's mother, could be told whether or not Jamie Scott is in one of their hospital beds! i was told that the only other person i could speak to about it is Paxton Paige when he returned from holiday on Tuesday, and that he would tell me the exact same thing.

Calls have been made to the local hospital where prisoners are taken when they need treatment outside of the facility, but Jamie Scott has not been admitted there.

Mrs. Rasco needs to get answers some kind of way before Tuesday! We were already aware of a health emergency for Jamie and with this additional news we need to not only ascertain whether she is receiving her medications, but if she has suffered injuries and if so, what they are, and if she is receiving proper medical attention for them.



Any support that can be offered would be greatly appreciated!



We need help getting this information! Mrs. Rasco's computer is down temporarily, so please communicate at my address
(nattyreb@gmail.com).

Thank you and forward ever!

Sis. Marpessa.