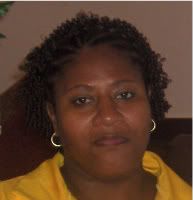 My name is Jamie Scott and I have asked that this is posted on the different web sites that have been created for my sister and me. I do understand there are many people out there that don't understand a lot about prison and what someone goes through in a situation such as this. Please don't get me wrong; IF you commit a crime, then you should be punished.

In the state of Mississippi, the crime chart is just crazy. I have met so many women here that their husbands were beating the living mess out of them and these ladies have legal action against their husbands, but as soon as she tries to stop him from killing her and she takes his life, she comes to prison. But keep in mind; they still do not receive two life sentences. Men are here for brutal raping of children and women, but yet they don't have double life.

When I entered prison at the tender age of 22, I felt like my world was coming apart and life was not worth living. There were no more secrets and I had to strip naked in front of everyone, including men, because they thought it was funny. I was made to spread my buttocks and the officer looked. If I had a gun, I would have ended my life right then. I was placed in a 12x12 cell to be under observation because of the amount of time I had to serve. They feel, if you have a long sentence, then you may try to kill yourself. I cried day in and day out asking the question so many ask, "Why God, why did you allow this unjust thing to happen?" I could not understand how this loving God that my Big Mom had told me about as a child could allow those sworn in to serve and protect to come in and completely lie. I was let out of solitary in April 1995 and went to a unit filled with 100 females.

One bad part about this entire situation is the women I have encountered. I met this woman who told me she was driving down the highway and her baby would not stop crying so, she stopped and threw her child over the bridge. Guess what, she left me here. She has gone home. So many have killed their own children, but none have received the amount of time my sister and I have received. I truly believe that I would have come out better IF I had committed a crime of murder. I have never been one to judge someone and that is why so many come to me and share their thoughts. I must admit sometimes, I get so angry when it involves a child. I get angry with the Mississippi judicial system because here my sister and I sit with double life and this person took an innocent child's life.

In the midst of all the hurt I have endured, nothing could prepare me for the times I went on funeral detail. My sister and I had to go to the funerals of our grandfather, grandmother, father and sister, who died on my birthday, shackled like dogs. When I think of the word "strongest," I think of my mother. She is 4 feet 9 inches tall and has the strength of Job in the Bible. There were six of us children, now there are five. None of us has ever seen an angry day from her. My mother would make sure we always had and never had to go egging. I know it is only God keeping her alive. It breaks my heart when I call her and she tells me she has no money for gas. She had to bury her long time friend and soul mate of 30 years, and then she buried her oldest daughter... Yet, at times, Gladys and I feel dead to her because we are not there.

Some might say we only care about money. Let me set those who think that straight. I don't give a damn about money. I would sign anything say I would not sue or discuss this case with anyone to gain my freedom and be with my family. Will money bring back 14 years of heartache and pain? Will money bring back all of my dead family members?

Never speak to me about gaining money from all the hurt and pain we have had to endure here.

One thing I do not have is hate in my heart concerning anyone who played a role in Gladys and me being here. After reading our transcript over and over, I have come to realize that the Patrick men were really trying to help us but to also save themselves during trial. That is why they said they never wrote the statements and that the statements were written out for them. They were trying to tell the jury that these statements were written out before we were arrested. Then, they tried to tell them how they were threatened, but it did not work. I am not bitter or angry with them. If I were to see them now, I would hug them and tell them I love them. They were just young victims as well. They got played by the system, just as we did.

For all that don't know, slavery in Mississippi has changed names. It is still very much active and alive in Mississippi. Its new name is called the LAW! So, if there is anyone out there that thinks this cannot happen to their child or family, think about Gladys and Jamie Scott. We were not criminals nor were we drug addicts. I worked everyday. I have a right to be bitter, angry, mad as hell at the United States of America, but I choose not to because I know a higher power and Gladys and I WILL walk the streets again.



Gladys and I have completed the following classes while incarcerated: Active Parenting, Parent Education, The Mississippi Life Skills Project, Computer Literacy and numerous Bible study classes. I earned by GED and Gladys is still working on hers. I was a tutor helping the other offenders in Literacy class to learn how to read and write. Since 2004, Gladys and I have been tour speakers and guides for the Central Mississippi Correctional Facility (CMCF) tours. On the tour, different churches and schools come and bring their troubled teens and we talk with them and tell them what goes on in prison. I do that because I truly believe if I can help just one teenager from coming through here, someone would help my children. Gladys has been trough Adult and Adolescents, Survivors of Abuse, Inc., Conquering Chemical Dependency and numerous other classes. We both have gained all these certificates and are still working on more at this moment. There are many days that I have had to go to the kitchen here and bit into a bug or roach.
There are many days when I have had to use the bathroom on myself because some silly guard told me to stay on my rack and would not let me go to the bathroom, or I had to use a drink bottle to urinate in. There are many days I wanted to save up my diabetic medication and take them all and just sleep and never wake up.

People cannot understand my praise today. They see me wake up smiling each day and think it has bee a walk in the park. If only they knew the reason behind my praise. I have a right to praise God, and for those that say it is jailhouse religion, well it worked for me. If it were not for those twins called Grace and Mercy, I, Jamie Scott would not be here today. I am wiser and I am stronger this day. I knew one day God would send an angel to help my sister and me. Thank you for your time.

I give special thanks to Sister. She is not receiving one dime for this. She has read and investigated and found everything we have shared with her to be truthful. Everything Sister does for us comes out of her pocket because my mother has no money. I know it is not easy on Sister because she is not rich, but yet she is working for freedom on our behalf. I pray she will be blessed beyond her imagination. Thank you so much for your time in this. If you have any questions for my sister or me, you can write us at the addresses below.

Jamie Scott #19197
CMCF2/A-Bldg.
B Zone, Bed 196
P.O. Box 88550
Pearl, MS 39288-8550

Gladys Scott #19142
CMCF/B-Bldg.
P.O. Box 88550
Pearl, MS 39288-8550

NOTE: References to "Sister" are to Nancy Lockhart.